Advanced
Text
2021 CogFest Film and Television Event
Film Screening
Location: Fawcett Event Center, Conference Theater
Date/Time: Saturday, April 23, 2022, 5:30 - 8:30 PM
Details: Screening Upgrade (2018), written and directed by Leigh Whannell.
Prior to the film screening, CCBS will host a casual public reception in the Fawcett Center Montgomery Room. Light hors d'oeuvres and drinks will be served between 5:30 and 6:15 PM. The film screening will begin promptly at 6:30 PM and run until 8:30 PM.
Virtual Panel Discussion
Location: Zoom
Date/Time: Wednesday, April 27, 2022, 5:15 - 6:30 PM
Details: The panelists will discuss cognitive science themes evoked by the film, Upgrade, relating to the technological possibilities and ethical implications of brain implants, brain-computer interfaces, artificial intelligence, and more. The panel brings together expertise in computer science, AI, neural implantation, and bioethics. Join us for a thought-provoking conversation!
Film screening guests will receive information about joining this virtual event. If you were unable to attend the free film screening, but you still wish to attend the panel discussion, a join link will be found on this page during the time of the event. 
Missed the discussion? Watch it here! 
Meet our 2022 Panelists

Marcie Bockbrader, MD, PhD
Chief Medical and Scientific Officer, BEP Medical Group LLC
A board certified physiatrist with subspecialty certifications in brain injury medicine and addiction medicine, Dr. Bockbrader applies cognitive neuroscience principles from her PhD training to clinical problems in neurorehabilitation and neuromodulation. Dr. Bockbrader has published on neurorehabilitation technology and cognitive neuroscience techniques translated for use in clinical populations. She has been a PI or co-PI for clinical trials of navigated rTMS, tDCS, vagus nerve stimulation, and brain-computer interface technologies in clinical populations. Her research has been featured extensively in prestigious scientific journals and in popular media. 
Her expertise extends to EEG analysis, visual psychophysics, brain-computer interfaces, functional imaging, and noninvasive brain stimulation. While at the OSU Neurological Institute, she previously collaborated with the Battelle Memorial Institute on a clinical trial of a brain-computer interface (BCI) – neuromuscular stimulator system that enables patients with spinal cord injury to regain motor control of their paralyzed limbs. Ian Burkhart has famously used this system to regain the ability to grasp and manipulate objects, establishing proof of concept for this novel neurotechnology. She has worked to integrate technology with neurorehabilitation in other ways as well, integrating virtual reality into patient training to prepare newly disabled patients to return to community living and using noninvasive neurostimulation to treat refractory symptoms of stroke and brain injury. Dr. Bockbrader is currently pursuing a MPH from the University of North Carolina to apply novel neuromodulation strategies to public health problems of mental health and addiction.
Education:
BA Honors (Philosophy & Math/Computer Science), John Carroll University, 1996
PhD (Joint Degree in Cognitive Science and Experimental Psychology), Indiana University, 2003
Post-doc Fellow (Psychological & Brain Science), Indiana University, 2004
MD, The Ohio State University, 2009
Residency (Physical Medicine & Rehabilitation), The Ohio State University, 2013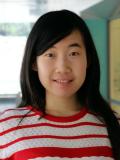 Xueru Zhang, PhD
Assistant Professor, Dept. of Computer Science and Engineering, Ohio State University 
Xueru Zhang is an Assistant Professor in the Department of Computer Science and Engineering at The Ohio State University. She works on machine learning and algorithmic decision making. Her research aims to understand societal impacts of machine learning, and develop algorithms that are aligned with social norms (e.g., privacy, fairness) and reliable to dynamic environments. She was a recipient of Predoctoral Fellowship at the University of Michigan in 2020, a Rising Stars in EECS in 2020, and a Caltech's Young Investigators lecturer in 2021.
Education:
Ph.D., University of Michigan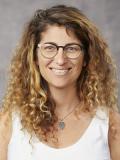 Dana Howard, PhD
Assistant Professor, Center for Bioethics and Department of Biomedical Anatomy and Education, College of Medicine, Ohio State University 
Dr. Dana Howard is an Assistant Professor in the Ohio State University Center for Bioethics in the College of Medicine. She holds a secondary appointment in the Department of Philosophy in the College of Arts and Sciences. Prior to coming OSU, Dana was a post-doctoral fellow in the Department of Bioethics at the National Institutes of Health and became a steering committee member for the Center for Ethics and Human Values Steering Committee in 2017.
Dr. Howard's work focuses on ethical issues that surround medical decision-making, especially the decisions made on behalf of those who cannot decide on their own. She also focuses on the norms of advising and the role that our anticipatory attitudes like hope and retrospective attitudes like regret should play in our decision-making.
Education:
PhD Brown University
MS Pace University
BA/MA Stanford University
Text
The Center for Cognitive and Brain Sciences is pleased to announce its fifth annual CogFest Undergraduate Poster Session. 
Faculty, staff, and students from across the University are encouraged to join us on April 19 to hear research presentations from some of the brightest undergraduate minds at OSU. 
Date: April 19, 2022
Time: 1:00 - 2:30 PM
Location: Thompson Library Campus Reading Room (11th Floor)
Congratulations to our 2022 winning presenters
1st         Devan Mallory:  Major: Computer Science Engineering, Project Title: Cyquential AI: A generative approach to Symbolic Knowledge Acquisition
2nd      Rebekah Stanhope:  Major: Linguistics, Project Title: Examining Perception of Prosodic Contrasts in 7-12 Year Old Children
3rd       Arian Sorani:  Major: Psychology, Project Title: Does resting-state frontostriatal connectivity account for comorbidity between substance abuse vulnerability and trait  impulsivity?
All Presenters
Maura kelleher
Major: Neuroscience
Project Title: Environmental Barriers Experienced by Children with Traumatic Brain Injury
Project Authors: Maura Kelleher; Dr. Jennifer Lundine, PhD
payton messersmith
Major: Public Management, Leadership, & Policy; Psychology
Project Title: The Adaptive Choice Visual Search: Social Comparison and Optimal Strategy Use
Project Authors: Payton Messersmith; Max Zhang; Andrew Leber, PhD
devan mallory 
Major: Computer Science Engineering
Project Title: Cyquential AI: A generative approach to Symbolic Knowledge Acquisition
Project Authors: Devan Mallory
zihan bai
Major: Psychology
Project Title: Spatial Congruency Bias: The Influence of Background Scenes on Object-location binding
Project Authors: Zihan Bai; Yong Min Choi; Julie D Golomb PhD
hannah ackley
Major: Computer Science Engineering
Project Title: Why are predictive spatial cues sometimes ignored?
Project Authors: Hannah J. Ackley; Tianyu Zhang; Walden Y. Li; Andrew B. Leber, PhD
rebekah stanhope 
Major: Linguistics
Project Title: Examining Perception of Prosodic Contrasts in 7-12 Year Old Children
Project Authors: Rebekah Stanhope; Rachael Frush Holt, PhD; Shari Speer, PhD; Laura Wagner, PhD
arian sorani
Major: Psychology 
Project Title: Does resting-state frontostriatal connectivity account for comorbidity between substance abuse vulnerability and trait impulsivity?
Project Authors: Arian Sorani; Shaadee Samimy; Theodore Beauchaine, PhD
Questions? Email ccbs@osu.edu