Sunday, November 12, 2017 -

3:00pm

to

4:00pm
Ohio Union U.S. Bank Conference Theatre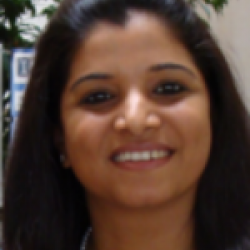 Science Sundays is a

free lecture series open to the public, providing a wide range of current and emerging topics and issues in science that touch our everyday lives. Speakers are experts in their fields from on campus and around the world with experience in making their topics interesting and accessible for audiences of all ages, with or without a science background.
The 2017 Center for Cognitive and Behavioral Brain Imaging (CCBBI)- sponsored talk will be given by Dr. Ruchika Prakash of the Department of Psychology at The Ohio State University, entitled "Mindfulness for the Aging Brain" on November 12th.
Excerpt:
Mindfulness meditation has been practiced for centuries, but is now finding its place in Western discourse. Prakash discusses research examining the effect of training in practices of mindfulness meditation for brain and cognitive health, with a special emphasis on the aging brain.
Please join us on November 12, 2017 at the Ohio Union U.S. Bank Conference Theatre. The lecture will be held from 3:00 to 4:00pm and guests are welcome to join Dr. Prakash directly following the lecture in the Ohio Union Ohio Staters Traditions Room for a free reception.