November 20, 2012
Internationally Renowned Behavioral Scientist Appointed Director of Cognitive Science Center
Image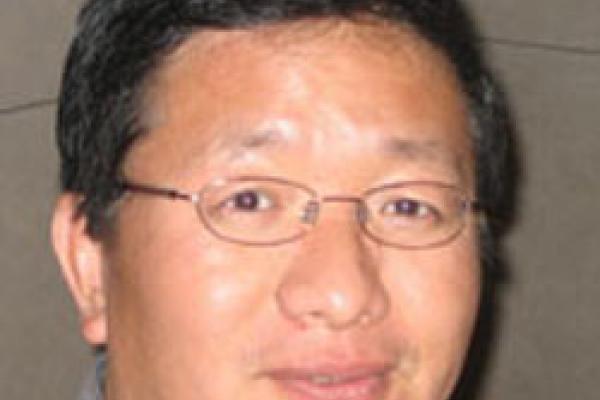 Description
Joseph E. Steinmetz, executive dean and vice provost, and Gifford Weary, divisional dean, social and behavioral sciences, College of Arts and Sciences, announced today the appointment of Zhong-Lin Lu, Distinguished Professor of Social and Behavioral Sciences, professor of psychology, and director, Ohio State's Center for Cognitive and Behavioral Brain Imaging (CCBBI), as director of the university's Center for Cognitive Science, effective July 1. His term will run concurrently, for three years, with his term as director of the CCBBI.
Ohio State's Center for Cognitive Science, with 65 affiliated faculty spanning 24 departments and 8 colleges, focuses on learning systems, bringing together clusters of researchers who look at biological learning, cognitive learning and artificial learning.
Lu is considered one of the top internationally renowned scientists in the field of cognitive neuroscience. His research generally has focused on visual and attentional processes. Over the years, Lu's work has elegantly combined behavioral data, computational modeling, neurophysiological and neuromagnetic imaging assessments to elucidate the cognitive processes involved in sensory memory, visual motion perception, selective attention, perceptual learning, and visual deficits in dyslexia and amblyopia.
Lu will work with a team to focus the center on an expanded mission, one that includes cognitive neuroscience as a central component of programming. He also will work to engage as widely as possible the community of interested scientists at Ohio State.
"Lu's intellect, energy, vision, and commitment to building a robust center will help to assure the vitality and centrality of the cognitive science community at Ohio State," said Gifford Weary, dean, social and behavioral sciences.
Lu is a fellow of the Society of Experimental Psychologists and Association for Psychological Sciences. He earned his PhD in physics from New York University.
---