March 19, 2014
Summer GRA Winners Announced!
Image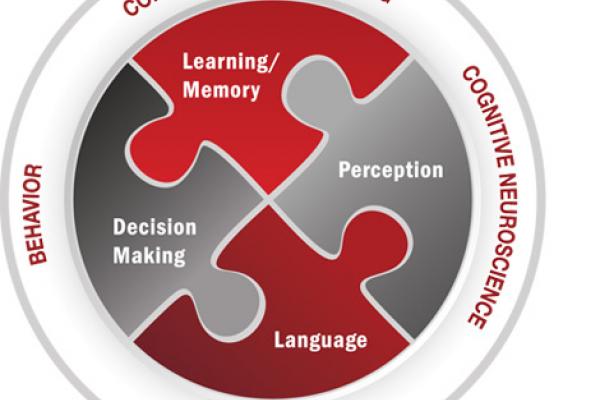 Description
Summer Graduate Research Award Winners Announced!
The Center of Cognitive and Brain Sciences, together with participating faculty and departments, held its annual Competition for the Summer GRA in the Center for Cognitive and Brain Sciences. GRAs will be awarded to each of the following recipients for Summer 2014!
Congratulations to the following recipients:
Claire Arthur
Proposal: Can Distractors Inhibit a 'Chills' Response to Music?
Home Department: Music
Advisor: Dr. David Huron
Visiting Department: Psychology
Visiting Advisor: Dr. Andrew Leber
Evan Jaffe
Proposal: A Novel Word Space Model for Measuring Semantic Similarity
Home Department: Linguistics
Advisor: Dr. William Schuler
Visiting Department: Computer Science and Engineering
Visiting Advisor: Dr. Eric Fosler-Lussier
Kodi Weatherholtz
Proposal: The Bounds of Flexibility in Spoken Word Recognition: Cross-talker and Cross-system Generalization of Perceptual Learning for Speech
Home Department: Linguistics
Advisor: Dr. Cynthia Clopper
Visiting Department: Psychology
Visiting Advisor: Dr. Mark Pitt
Hyungwook Yim
Proposal: Genetic and Neural Basis of Episodic Memory Development
Home Department: Psychology
Advisor: Dr. Vladimir Sloutsky
Visiting Department: Pediatrics
Visiting Advisor: Dr. Christopher Bartlett
Sarah Yoho
Proposal: Improving Extraction of Speech from Noise Using a Novel "Variable-LC" Technique
Home Department: Speech and Hearing Science
Advisor: Dr. Eric Healy
Visiting Department: Computer Science and Engineering
Visiting Advisor: Dr. DeLiang Wang
---