May 20, 2015
Summer Institute scholar highlight!
Image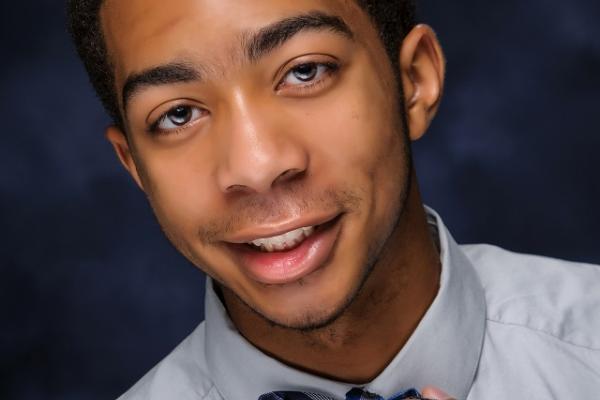 Description
Humanities and Cognitive Sciences High School Summer Institute
Young scholar Isaiah Morgan making news!
In 2014 the CCBS co-sponsored the 1st annual Humanities and Cognitive Sciences High School Summer Institute. This was a week-long summer program which provided a critical thinking environment for a uniquely diverse group of scholars. During the week, students were presented the opportunity to explore fascinating concepts which unite the humanities and cognitive sciences. The CCBS is excited to share the creative work produced by one of our very own 2014 Summer Institute graduates, Isaiah Morgan. Isaiah, a recent graduate from New Albany High School, is aspiring to receive a degree in Mechanical Engineering and pursue a minor in a language or film. 
At New Albany High School, Isaiah was required to complete a senior project and chose to focus on his interest in learning more about: technology and the brain. With the belief that young adults in American society can't last two days without devices such as internet, television, and cell phones; he was curious to find out why and ways to overcome this problem. For his project, he created a short documentary showcasing the effects that social media and current technology have on the adolescent mind.
Isaiah's experience at the Summer Institute allowed him to learn new concepts about neuroscience and humanities, which he incorporated into his video.  He was able to shadow and interview professors, including Dr. Zhong-Lin Lu, Dr. Frederick Aldama, and Dr. Javier Gutiérrez-Rexach.  It also allowed him to further explore and discuss these issues with a diverse group of his Summer Institute peers.  We are very impressed with his work and are excited to share it with you.  Great job, Isaiah!  We know you will go on to be very successful in your college and professional career!
Isaiah's video: https://www.youtube.com/watch?v=4My992aQOB8
Isaiah's blog: https://techdetox.wordpress.com/
Isaiah's Summer Institute blog: https://techdetox.wordpress.com/?s=ohio+state
---