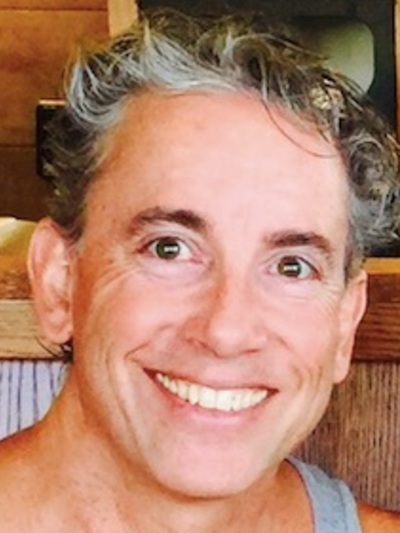 Frederick Aldama
Professor, English
249 Denney Hall
1775 College Road
Columbus, OH
43210
Since receiving my PhD from Stanford in 1999, I have published 16 books—with an additional 6 books in production. My publication record has positioned me as an authority in the field of Latino literary studies as well as in the rapidly developing field of the cognitive and socio-neurobiological approach to Latino and Latin American literary, comic book, film, and video game studies. 
While I have formal training in the analysis of literature, film, comic books, and video games my intellectual inquiries have led me to explore aspects of fields such as philosophy (particularly ethics and aesthetics) and to study scientific findings concerning the functioning of the mind (through disciplines such as cognitive science, neurobiology, and developmental psychology). 
In my scholarship and teaching, explorations in other disciplines have sharpened my sensitivity to how creators craft stories that richly represent mental faculties and operations while also depicting cultural, social, and historical particularities. As a result, I have been keenly interested in the aesthetic, structural, and neurological means that allow audiences to be moved by narrative fictions (literature, film, comics, and video games in particular) in the context of our emotion and reason faculties.  
I have dedicated my teaching, research, and writing to the answering of several foundational and interlocking questions. Why are we attracted to fiction generally? Why do we like the work of some creators—and not others? How does it come about that narrative fiction in all its guises refers in one degree or another to the real world but at the same time is patently not duplicating "real life"? What mind/brain mechanisms are involved in the making and consuming of narrative fiction? In short: How does narrative fiction work and why do we spend our time engaged with it?  
In my books and other scholarship, I employ the tools respective to a given media and incorporate the findings in cognitive science and neurobiology to explore and analyze how various narrative fiction recipes ("algorithms" or "blueprints") trigger and guide our interpreting, imagining, and feeling mechanisms. 
I should also mention that I have begun work on a new book, The Neurobiology of Parenting, that I have already been invited to lecture on (test out) with parents in the larger Columbus community. 
After much statistical collecting of data and its analysis and working closely with the publisher Palgrave Macmillan, I have recently launched an innovative, user-focused e-book publishing series, "Latino Pop Culture," that offers scholars a venue for publishing rigorously researched, mid-length ebooks that will reach a global audience.  I also co-edit the book series "Cognitive Approaches to Literature and Culture" (UTexas Press) as well as "Contemporary Latino Authors and Directors" (OSUPress)—both of which seek to offer scholarly venues for the production of knowledge created at the intersection of disciplinary thinking.