Body
The 2023 Poster Session will take place on Friday, March 24, 1:00-2:30 pm at the Ohio Union, Student-Alumni Council Room. 
The Cognitive and Brain Sciences Undergraduate Research Poster Session is a signature feature of the Center's annual CogFest programming series. The poster session provides interaction between faculty and students from across the university who are exploring questions related to human cognition, including learning, memory, perception, language, and decision-making, from behavioral, applied, computational modeling, and cognitive neuroscience perspectives. This event recognizes the significant contributions to research made by OSU undergraduates and promotes ongoing research in the cognitive science field. 
Submissions involving undergraduate research in any area of cognitive or brain sciences are welcome. The poster session is an opportunity to share ongoing research with the cognitive science community at Ohio State and gather expert feedback on projects. If a research project is ongoing, a research-in-progress summary may be submitted in lieu of an abstract.
Interested students should apply to present by Friday, March 10.
Advanced
Media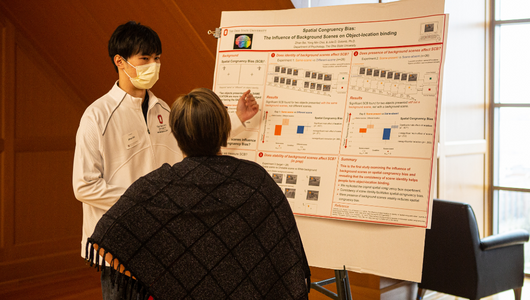 Media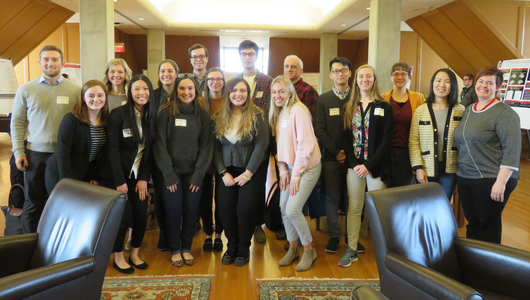 Media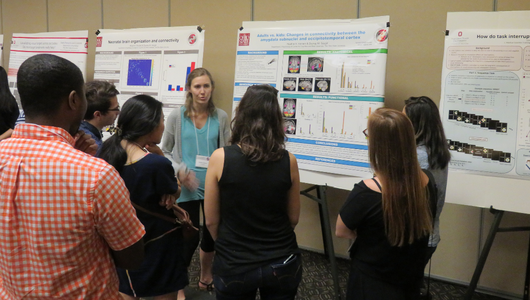 Text
Congratulations to our 2022 Winning Presenters
Text
Devan Mallory
Major: Computer Science Engineering
Faculty Sponsor: Dr. Micha Elsner
Project Title: Cyquential AI: A generative approach to Symbolic Knowledge Acquisition
Text
Rebekah Stanhope
Major: Linguistics
Faculty Sponsor: Dr. Laura Wagner
Project Title: Examining Perception of Prosodic Contrasts in 7-12 Year Old Children
Text
Arian Sorani
Major: Psychology
Faculty Sponsor: Dr. Ruchika Prakash
Project Title: Does resting-state frontostriatal connectivity account for comorbidity between substance abuse vulnerability and trait impulsivity?